A circumstance many pet owners can certainly relate to is having to clean grubby paws and floors every time their dog's been out on the lawn! It becomes quite tiresome and frustrating when you have to do this several times a day.
A common solution crosses several of our minds, which is – "What about installing a pet turf for my dog?"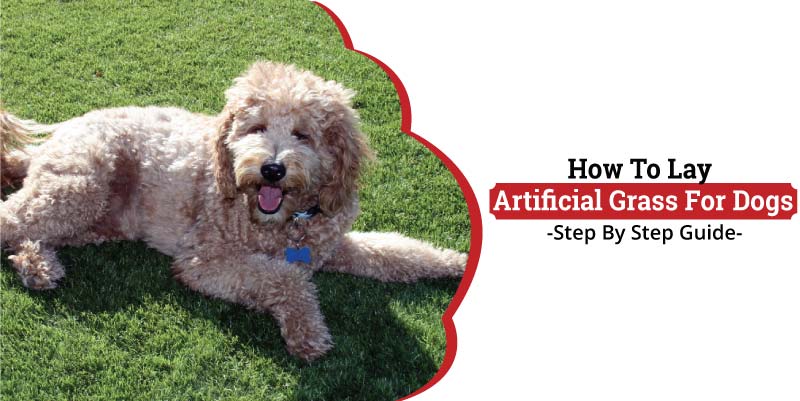 But is it befitting for him? If so, how to lay artificial grass for dogs the right way?
Artificial grass is actually apt for both you and your dog. It can replace the real lawn that had to previously be all stained and damaged by dog urine and spade with the paws. And it remains exuberant and green all the year-round!
Additionally, your pet will stay protected against fleas, ticks, lungworms, and all such insects that dwell in real grass and are potentially harmful to the doggo.
How To Lay Artificial Grass For Dogs (The Correct Way)
You'll firstly be needing some planning and groundwork before laying down the sod. Evaluation of the landscape beforehand will save time and money. Here's a guide to lay artificial grass for dogs!
Choosing the Right Artificial Grass
If you are going for some artificial grass for dogs, as you're a pet lover, it's necessary to know which one suits best for your pet.
Some fibers are a cut above the others, and the best bet is to go for hard-wearing nylon fiber. Though it might not be as soft as polyethylene or polypropylene, it's more resilient.
Again, a shorter pile of fiber, though less attractive, is more durable.
Check Out: Best Dog House For Hot weather & Summer
Preparing the Area
A solid understructure is a formula for an even turf placement. For installation to go smoothly, you need some prework
To start off, take out 3 to 4 inches of soil from the portion that you have allocated for the l turf. You can do it with the help of a shovel or sod cutter
Now smoothen the surface and make sure there is nothing to restrict the drainage system.
Arrange a slight grade for adequate drainage to deal with dog urine and to make sure that the water doesn't become stagnant. If you have a lawn with clay soil, add lime to neutralize it and allow for a better sewerage system.
You can also compact the area to remove air pockets and provide a solid foundation that won't broaden or shrink in wet seasons.
Installing the Base
A right base is essential to set the seal on your artificial grass, preventing it from slumping or bulging downwards.
Crushed rock, granite, gravel are some of the best bases. Spread this mixture over the area where you're supposed to set the grass and level it off with a shovel.
If you are setting the grass on concrete, a rubber shock pad can be used as an underlay. It will absorb any undulations on the surface, resulting in a clean finish for your turf.
Related Article: Best Cheap Dog Kennel Flooring for Any Budget
Placing the Artificial Grass
You'd want to place the grass in advance to give it some time to settle.
Once you have laid the turf, shape the panel with a knife to make sure the edges sit perfectly together.
To join the edges, you can either use seaming tape or nails. Place artificial lawn seaming tape on the base, then apply adhesive and press the edges of the turf in place. To stick the turf around the outer edge, you can use some landscaping anchor pins and thump them to the ground.
Using infill
It is basically a nontoxic and odorless mineral to neutralize urine and make your lawn look natural. And it's safe and pet-friendly.
Smear the infill and stroke the sod with a broom in between each spreading. This being done, hose off the place for the infill to settle.
Necessary installation inspections
For the optimum result, a 1-inch permeable grano sub-base, typically consisting of granite and limestone chippings, is to be installed. While the dust in the grano will provide density to the base, the larger rocks provide good drainage without leaving any nasty dog urine odor.
Your dog might try to pry up the edges of the turf. Edge restraint is helpful to secure the grass in this case. Or the installer can screw the edges to the sleeper bed fixed around the perimeter of the lawn.
Ensure that your artificial grass does not contain anything toxic, and make sure it has been tested for fire safety.
Final Thoughts
The ever-loving doggos love to make messes, as a matter of fact. They take pleasure in digging, zooming around like crazy, and chewing almost anything laying on the ground! That's why artificial grass is a pet-friendly option to keep your dogs healthy and happy.
To lay artificial grass for dogs decently is important. It can wear out with time if installation is partially done and the turf is not taken care of lately.
Brooming down the grass with a brush, removing debris, and cleansing with a hose is what we would recommend for maintenance of the lawn and keeping it wholesome and hygienic.
A safer territory for your dog and the rest of the family is what we want, and it is precisely what an artificial grass of pet turf ensures.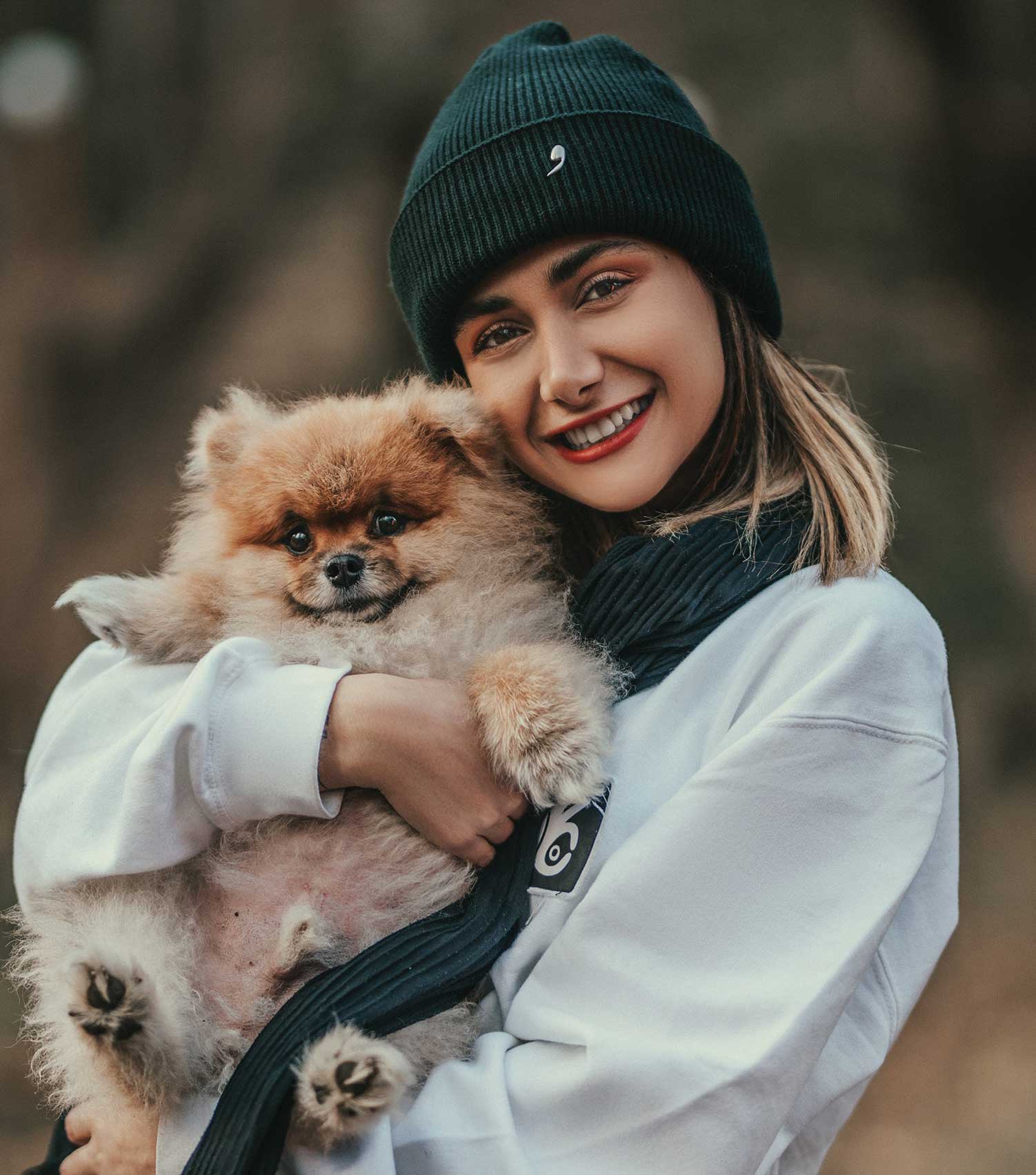 This is Evelin K. Williams. I am passionate about dogs, cats, and love sharing everything. I have Created dog cat talk to talk about my journey. Products that I have used/admire, and lessons that I have learned in my dog cat career.