Howdy Pet lovers! We know you love your pets and don't want to detach from them for a second. But, while we travel long distances, hesitate to make a decision, whether to keep kitty with you or to send it to your friends.
To keep the kitty with you, you need a comfortable crate. Are you wondering how long can a cat stay in a crate? Typically, six to seven hours. But, it depends on the situations, and to know about these situations, go through this guide.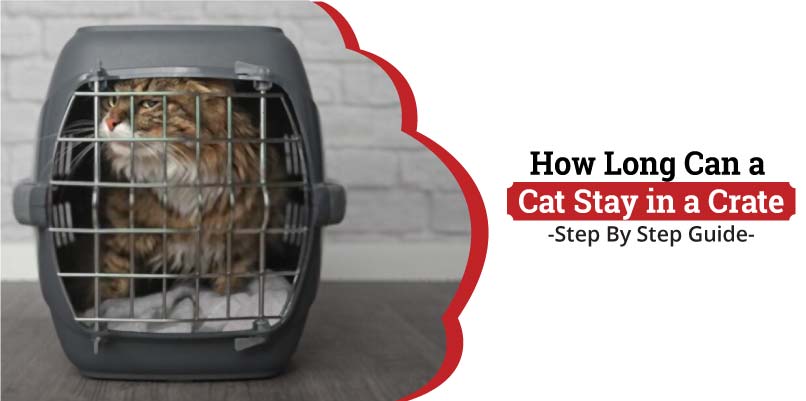 This guide will help you to be with your favorite kitty all along the journey, and at the end of the manual, you will gather complete knowledge on kitty management during travel time.
How to Travel with a Cat on a Train?
If we consider the most popular ways of traveling, driving, and flying will come up to the apex of the list. We all know what kind of preparations need to be taken while using these transportations. But what if you have chosen to travel by train with your cat? Let's seek answers together.
• How to Prepare Your Cat for a Train Ride?
You have to put an identification mark. Most preferably, collar with a basic description of the cat, like owner name, contact details, etc. Ordinary collars are not recommended as cats can quickly get rid of this. So, the best choice is to put a microchip between the shoulder blades of cats. You can easily do it by consulting with a professional vet. Placing a chip will help you to stay tension free for a long time, and its also compatible with most known mode of transportation.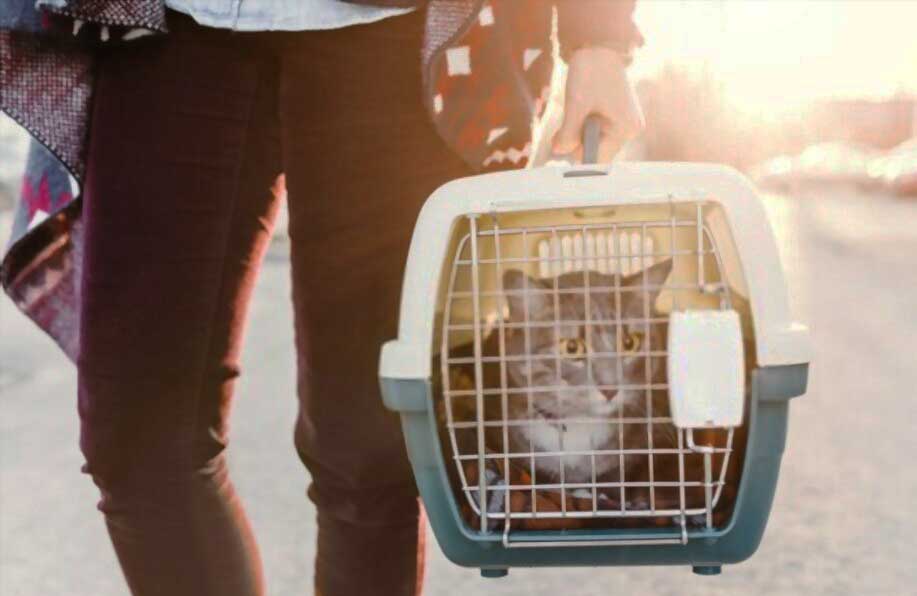 • Qualifying Criteria of Your Cat Being in the Train:
Amtrak is the most popular train transporter in the United States and Canada. Now, we are going to discuss the terms and conditions of Amtrak for a cat traveler.
The combined weight of the cat and the carrier should weigh below 20 pounds.
You can carry your cat on trips for less than seven hours.
You can not carry more than five cats with you.
You have to put your cat in coach class, and pets are not allowed to travel in sleeping class, business class, etc.
You have to pay 25$ extra for your cat.
The cat must have to be in the cat cage for the entire time of travel.
You must have to provide necessary documents about the cat's mandatory scheduled shots are delivered.
Now, you may ask, what about the rules of other railways? It varies from time to time, and you can check the relevant transporter's website before travel. But if you follow these rules as mentioned earlier, then your cat will be more than 90% fit for traveling by any train service.
Now, your cat has been qualified to travel by train. So, what is your duty to make his/her journey smooth?
Firstly, you have to provide a comfortable carrier for your cat. The choice of carrier is the most crucial aspect here. For traveling, cat cages with handles on the side are a perfect choice. This will ensure fewer swings and keep your cat out of motion sickness. Don't forget to place a solid base absorbent towel or newspaper under the blanket. You can try pheromone spray on the carrier. This will keep your cat less distracted about the surroundings.
Consider feeding your cat five to six hours before starting your journey. Earlier feeding will provide ample time for the food to digest preliminary and aid in avoiding motion sickness.
You can put a non-spill water bowl in the cat crate to keep your cat hydrated. You can save extra towels with you, in case the existing towel need to be changed. If you get a chance, dispose of the solid litter and keep your kitty fresh and clean.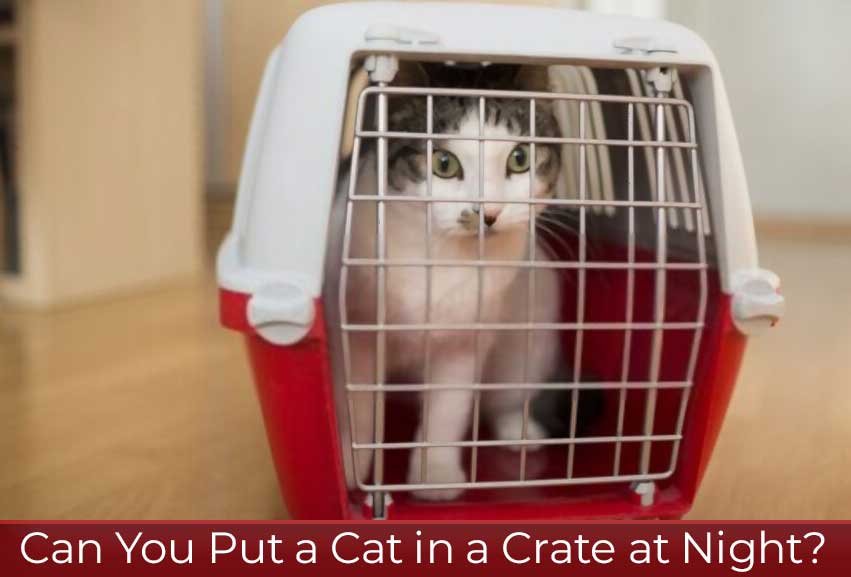 Can You Put a Cat in a Crate at Night?
Yes, you can, but it depends on whether you want to put your cat in a crate at night or not? In general, if you have already decided to put your cat in crate, then you have to be sure that he/she has everything requires in Crate.
For me, I have some cats that say with me in the bedroom at night, and some are locked in other rooms for different reasons.
You might think it is cruel to keep cats confined. But none can say what's useful in which situation. Sometimes, its better to Crate cat at night to keep him or her safe. From my personal experiences, I can say that some cats are unusually nocturnal. You might wake up by a loud noise, and by the time you will arrive in the crime spot, you will find nobody.
Now, another question may pop up in your mind that, can you crate a cat during the day? Yes, you can. But it is not advisable to crate a healthy and happy kitten in the daytime. Day crating may lead your cat to face digestion problems and aggressive behavior.
Why is it Necessary for Cats to Stay in Crates?
I have already said, there are some unavoidable circumstances when you need to crate your cat. There are several occasions when carting your cat can be the only option.
Now, we will discuss a few cases when it is necessary for kittens to stay in crates.
The first thing is having difficulties in using the litter box properly. In this scenario, it is best to keep your cat in crate and train your cat to use the litter box properly.
If your cat is not physically fit, like recently he/she had to go through a surgery or has a wound, it is mandatory for your cat to crate. And, if your cat is ill, which requires medications and the administration process is complicated, a kittening cage can be handy to confine the cat and clam it down.
Are you planning to bring a new feline member to the house? Be careful about the senior fellow. A kitten cage or crate can be helpful for a new member to go through the transition period and allow a rigorous amiable getting know to each other time.
Some rescuers crate undomesticated cats at the period of taming and socializing.
What to do if you let your cat stay in a crate?
Never miss this checklist if you are using a crate cage.
Step 1: Do you know how long can a kitten stay in a crate? For your information, you can't crate your cat for more than 7 hours. So, if you are planning to crate for more than seven hours, I would say it's a terrible idea.
Step 2: Prepare comfy kitten crates with few towels and don't leave your kittens in a dirty crate. You should already have known cats don't like dirty rooms.
Step 3: You can use pheromones spray to keep your cat calm.
Step 4: You can put a water pot for kittens to keep it hydrated.
Step 5: Cover up the kitten cage with a blanket. In this way, the cat will remain clam and will feel safe.
Step 6: If possible, you should change the base towel after 2-3 hours.
Frequently Asked Questions:
Q1#. Is it OK to crate a cat at night?
Answer: Yes, It's OK. You can, but please read your guide on "What to do if you let your cat stay in a crate?" to keep your cat in a healthy condition while crating.
Q2#. How Long Can You Leave a Cat Alone?
Answer: It is not advisable to keep a cat alone for more than 6 to seven hours. The crates for cats are not designed to confine a cat for more than seven hours.
Q3#. Can you keep a cat in one room?
Answer: Yes, you can keep your cat in one room but, be sure there are no potentially harmful substances for cats.
Q4#. Where should cats sleep at night?
Answer: You should give your cat a spacious room and a comfortable bed to sleep at night. You should also be aware of easy access to a water pot and a litter box for the cat.
Final Words
We know the importance of keeping your best buddy with you at the time of travel. This guide has been made specifically for you to understand what is required to travel with your cat.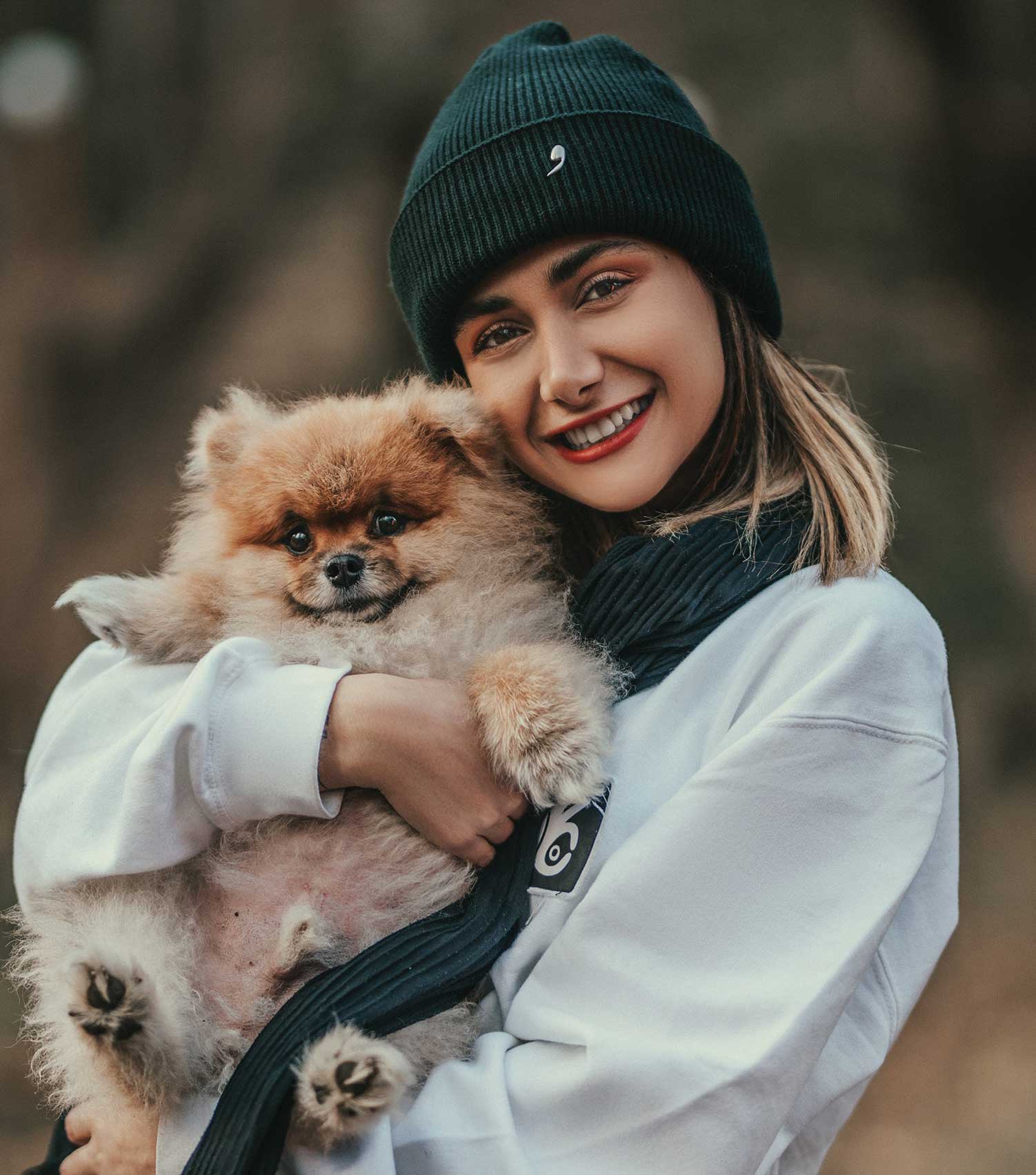 This is Evelin K. Williams. I am passionate about dogs, cats, and love sharing everything. I have Created dog cat talk to talk about my journey. Products that I have used/admire, and lessons that I have learned in my dog cat career.