Your dog is precious to you. So they are way too precious to wear some old, cheap, generic, and unspecialized dog leash or collar. So how about you make a DIY paracord dog leash by yourself?
You will make it with much love than any other factories out there.
There are a lot of advantages to using a paracord leash. They will not rust, mildew, or rot. For this, they are durable and long-lasting. Now, if you want to make a paracord leash with cobra stitch, our step-by-step guide.
Materials you'll need
Paracord of your choice. The color can be anything you like. Be sure it matches your dog.
Lighter for burning the edges. We recommend using a torch lighter as it works best.
A cutting device.
A snap for the end of the leash.
Hemostat.
Your favorite drink, patience, and time.
Procedure:
First, get your cord and trim it to your desired size. Suppose you want to make a 4 ft. leash but take 60 inches of thread to have plenty left. Take the snap and simply cow hitch both cords to it. Balance the cords between the two, which are the length of the leash you desire, including the handle.
Time to start the weaving. First, you should take the rightmost cord and go below the middle two. Then over the outermost of the left.
Take the inverse cord up and through the loop and over the middle two. Make sure that your knots are tight, and try to push them over the snap. Keep doing this step until you get your desired length.
Once you have an acceptable length, you will have to loop the knot back on itself. This is where the hemostat will come in. Then continue towards the snap with the same knot.
After you have pulled the centre cords in between the hemostat, you will have to continue weaving over the top of the work you have already done. This will give strength to your handle.
Then continue to knot from the centre two cords. You will have to continue it for about 4 inches. Then you should cut and burn the ends.
After you have weaved the centre two over the snap, you will have to take the other two ends and continue onto the handle loop. You have to do it until you get the right fit.
This is the last and easiest step. You simply have to cut and burn the ends.
You are finished. This is how you'll make a paracord dog leash for your dog with a cobra stitch. Hope we can help you make the perfect dog leash.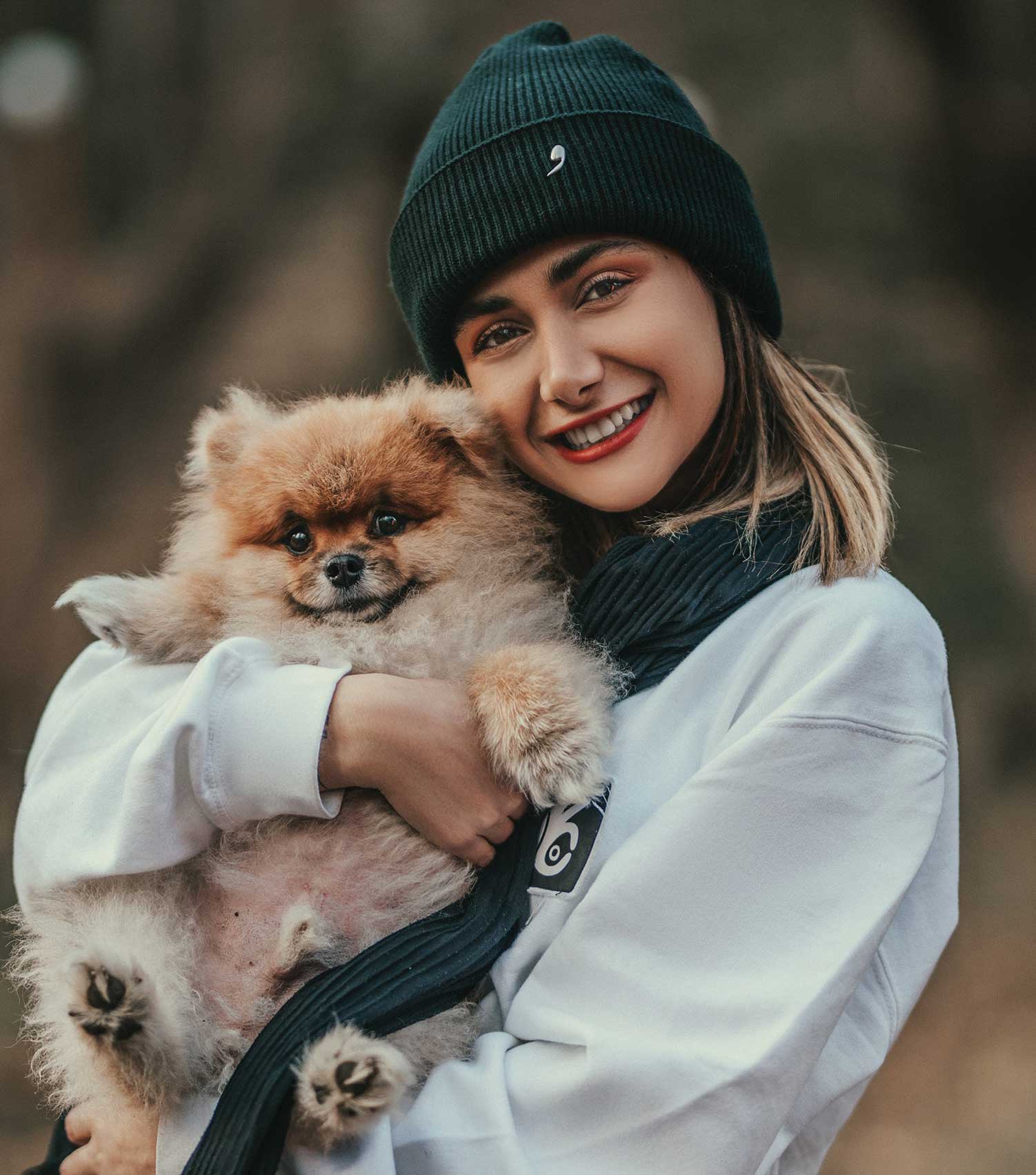 This is Evelin K. Williams. I am passionate about dogs, cats, and love sharing everything. I have Created dog cat talk to talk about my journey. Products that I have used/admire, and lessons that I have learned in my dog cat career.